Some interior design trends are timeless classics, reentering the trend cycle every few years. Mid-century modern is no different, but there's a difference between the 1960's classic pieces, and the reinvented style you see today.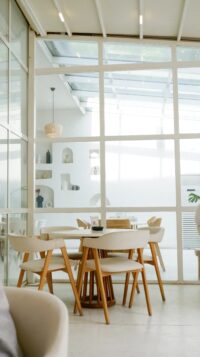 Why Mid-Century Pieces Are Great Finds
While trend cycles are getting shorter, the mid-century modern style is here to stay. It's nearly impossible to browse Pinterest or Instagram without seeing something inspired by these timeless pieces.
What are the Origins of Mid-Century Modern Design?
As mid-century modern inspired pieces become more popular, the true style and origins have diluted a bit. Coined by Cara Greenberg in her 1984 book, "Mid-Century Modern: Furniture of the 1950s," mid-century modern describes the design movement that boomed in the United States after World War II.Homes with simple designs along the edges of cities and towns—also known as "tract housing'— were preferred, as they were quickly constructed to match rising demand. As new housing developments continued to thrive, the introduction of mid-century modern as the post-war, hallmark interior design was born, lasting until the early 1970s.
The Essence of Mid-Century Modern Design
Organic lines, muted tones and limited embellishments are a few of the elements that embody mid-century modern design. A combination of natural and manmade materials help keep this style honest, allowing it to blend the outdoor-indoor line. There are a few defining characteristics of mid-century modern that may stand out.
3 Characteristics of Mid-Century Modern
Minimalism. Limited distractions or clutter keep things sleek.
Balance. Statement colors are welcomed, but are often balanced with muted or neutral tones.
Functionality. Spaces are utilized for multiple uses and seamlessly blend with one another.
Finding Authentic, High-Quality Mid-Century Modern Pieces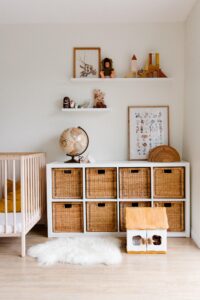 Industry buzzwords like "modern," "midcentury," or "contemporary" are broad and diluted. Mid-century inspired pieces are often unreliable because of their lower-quality material composition. When searching for authentic, mid-century modern pieces, consider visiting your local antique shop or visit estate sales in your free time. If you're patient, you're bound to find apiece you love that's full of character.
Fuel Your Mid-Century Modern Obsession with The Consignors
For well-loved decor that makes your space standout against the rest, shop with us! Browse our auctions or contact us to begin selling today.